9 September 2021
Professor Eske Willerslev in new podcast
Podcast
The podcast 'The outermost limit' is about men and women whose curiosity overcomes dangers and admonitions. About those who go on an expedition to the end of the world to expand our perspectives. These are stories about encounters with strangers who may not be so strangers even, and about experiences that end up changing the travelers and giving them new insights into the infinite number of ways people can live life.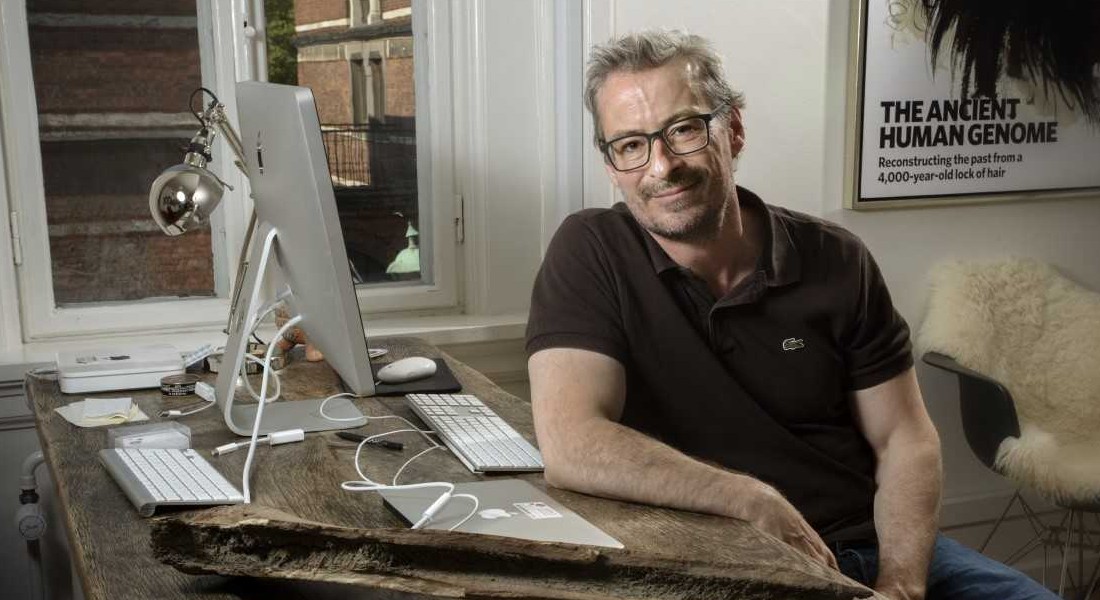 Professor Eske Willerslev joins as a guest in the second episode of the podcast's 6th season, which tell the story of the Norwegian adventurer Helge Ingstad. The podcast teases as follows:
"What makes a young, successful lawyer give up his cosy life in Scandinavia and trade it for a primitive life by the harsh terms of mother nature? Helge Ingstad didn't care about coming first - to him, people and their way of life were far more important. And according to today's guest, Professor Eske Willerslev, that makes him one of the most interesting adventurers to ever have lived."
The podcast is in Danish and can be found available on several podcast services via this link.
Host of the podcast is the young adventurer Bjørn Harvig. He himself has traveled the world on foot and by bicycle and is a member of the Adventurers' Club. Together with historians and experts, he tells the most dramatic chapters in Danish expedition history.
The podcast 'The outermost limit- is a collaboration between the National Museum of Danmark and Radio LOUD.