Biogeography of mutualistic plant-animal interactions in the Dalsgaard Group
The Dalsgaard Group study mutualistic plant-animal interactions across islands and macroecological scales, with the aim to understand how historical and ecological processes influence plant-animal interactions.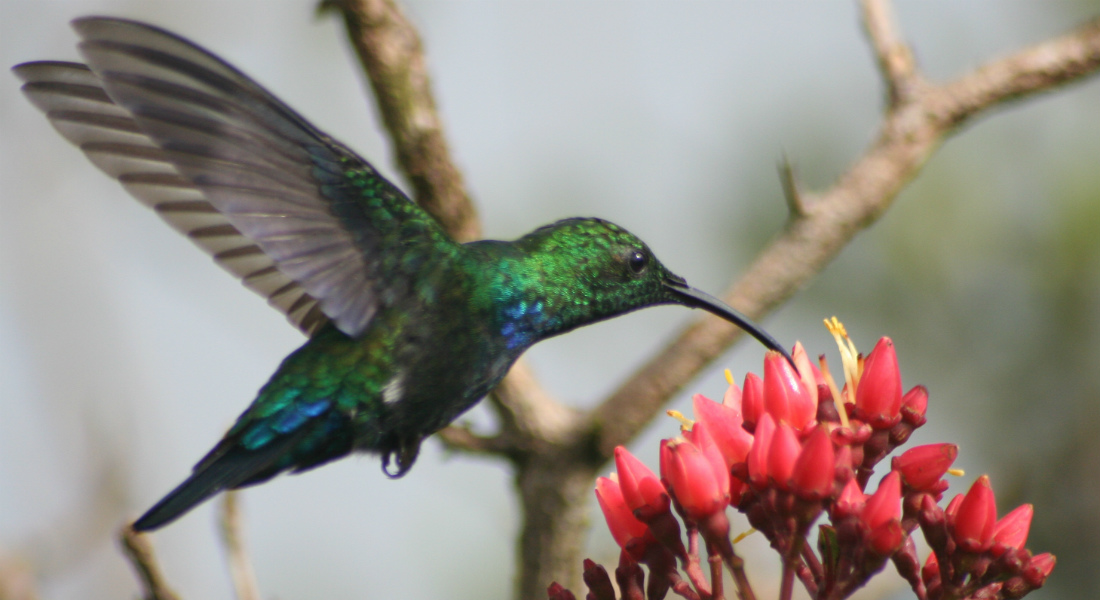 Island biogeography of mutualistic plant-animal interactions
Island biogeography has proven fruitful in developing theories on how geography - especially area and isolation - influences patterns of biodiversity. However, we have remarkable little knowledge on how island geography influences mutualistic plant-animal interactions. A project funded by the Independent Research Fund Denmark (DFF) will focus on the influence of island geography, climate, anthropogenic pressures, and species traits on mutualistic plant-pollinator and plant-frugivore interactions. The project will be conducted across various islands in the Caribbean. The project will commence in 2021 and includes Dr Christopher Kaiser-Bunbury and Dr Benno I. Simmons (University of Exeter, UK) and Dr Mauro Galetti (University of Miami, USA). We will be hiring one PhD student and one Postdoc to join the project.
Macroecology of mutualistic interactions

Using large databases of mutualistic plant-animal 
interaction networks.  We are studying how 
mutualistic interactions vary across the 
macroecological scale, focusing on whether 
species traits or local abiotic and biotic conditions 
are the main determinants of plant-animal 
interactions. Notably, we ask how historical and 
ecological processes, such as historical climate 
and current climate, influence plant-animal 
interactions. Most work is focused on plant-
hummingbird interactions, but work includes both 
pollination and frugivore systems.
Biogeography of crop pollination
Plant–pollinator interactions are altered by anthropogenic-induced global change, notably land-use and climate change. Using fieldwork data on pollination of crops, we ask how climate and land-use influence the pollination and fruit set of crops. The spatial scale ranges from the regional to the global scale and is based on own collected fieldwork data as well as on databases.

Dalsgaard et al. 2018. Trait evolution, resource specialization and vulnerability to plant extinctions among Antillean hummingbirds. Proceedings of the Royal Society B: Biological Sciences 285: 20172754.
Dalsgaard et al. 2017. Opposed latitudinal patterns of network‐derived and dietary specialization in avian plant‐frugivore interaction systems. Ecography 40: 1395–1401.
Dalsgaard et al. 2011. Specialization in plant-hummingbird networks is associated with species richness, contemporary precipitation and Quaternary climate-change velocity. PloS one 6: e25891.
See full list of publications by Bo Dalsgaard 
Independent Research Fund Denmark