25 April 2022
Climate, hope and action: New CMEC-project introduces nature-based solutions to Danish elementary schools
Education
A substantial grant from VILLUM FONDEN will help pave the way for an enhanced understanding of nature-based solutions in Danish elementary schools. The new project "A Greener Climate" led by Center for Macroecology, Evolution and Climate (CMEC) at GLOBE Institute will engage students in possible and concrete solutions to the climate crisis.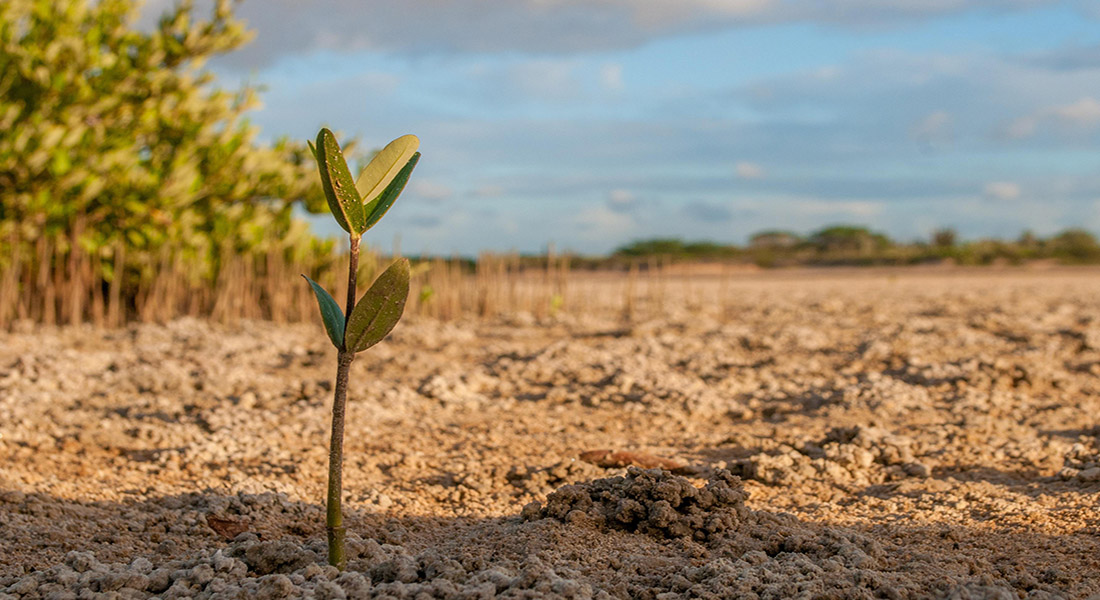 Global climate change calls for practical and sustainable solutions in order to slow down and resolve the subsequent consequences. As a highly relevant topic of research, nature-based solutions play an important part in the global challenge as well-known initiatives ready to use to counter challenges such as climate change, flooding and the decrease of biodiversity. By methods based on nature and science, nature-based solutions will help to lower the emission of greenhouse gases and absorb carbon by conserving and restoring the natural ecosystems such as unmanaged forest, seagrass beds and mangroves.
Special Consultant Karsten Elmose Vad, CMEC, heads the project in collaboration with Professor Carsten Rahbek, CMEC, and Professor Marianne Holmer from the University of Southern Denmark.
"It's crucial to maintain a strong focus on hope as well as possible solutions when we convey the topic of the climate crisis to children. If not, we risk leaving them behind with a feeling of powerlessness and frustration. The concept of nature-based solutions is a great example on climate solutions that are both tangible and realistic enough to make a difference. That is our message to the younger generations", says Karsten Elmose Vad.

An interdisciplinary future
The new project titled "A Greener Climate" (in Danish "Et grønnere klima") will proceed over a 2.5-year period including the development of interdisciplinary teaching/learning materials and activities for elementary schools (7th-9th grade) across Denmark. Karsten Elmose Vad explains:
"Many of the global challenges we are facing today such as the climate crisis and the biodiversity crisis call for interdisciplinary solutions, because the reality of today is exactly that – interdisciplinary. That is why the aim is to develop materials and courses that are easy to implement across existing disciplines like physics, chemistry and biology as well as geography, history and social science in the Danish elementary schools".

Sharing the knowledge outside the university
A key element of the project is to engage the students actively in realistic, solution-based and action-oriented education, including inquiry-based teaching, fieldwork and digital learning.
"It is our out-reach strategy to communicate CMEC's research-based knowledge through long-term and determined efforts with a deep impact", says Professor Carsten Rahbek and elaborates:
"We wish to share our knowledge with the public and the society. One of the most effective and visionary ways to achieve this goal is to develop research-based and long-lasting teaching materials that can be used in the Danish primary schools and high schools. A Greener Climate is a prime example and our goal is to have the teaching materials integrated in the schools' final science examinations."
The project is a unique collaboration between science communication professionals and scientific researchers from GLOBE Institute at the University of Copenhagen and University of Southern Denmark alongside relevant science-teacher associations, teachers and students.
"A Greener Climate" has been granted approx. 2.5 million DKK from VILLUM FONDEN (a part of THE VELUX FOUNDATIONS). Read more about the project here (in Danish) https://veluxfoundations.dk/da/bevillinger-til-klimaundervisning

Contact:
Special Consultant Karsten Elmose Vad: kevad@sund.ku.dk
Professor Carsten Rahbek: crahbek@sund.ku.dk