28 February 2023
Crickets to solve climate and food crisis
EDIBLE INSECTS
EvoCrick, referring to evolution and crickets, is an exciting new project that aims to help solve the climate and food security crisis that our world is currently facing. Postdoc Maider Iglesias Carrasco will use hologenomic and evolutionary ecological approaches to make food production of edible insects more sustainable and make insects – especially crickets – a permanent and sustainable part of the human diet.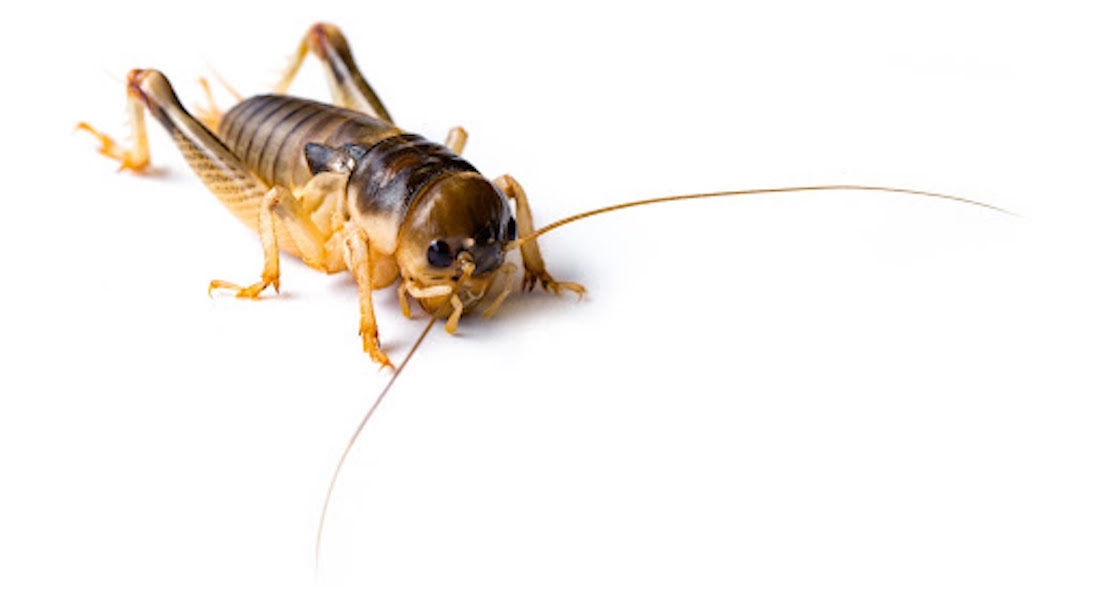 The project is a Marie Skłodowska-Curie Actions Postdoctoral funded fellowship and will be starting in February 2024. EvoCrick is an extremely opportune project taking its starting point in the all-pervading climate and food security crisis that the world is currently facing. As the world population is continuously growing, with the projection of reaching about 9.7 billion by 2050, "there is an urgent need to ensure enough food production to feed the growing population while minimising its environmental impact," Maider says. And this is where EvoCrick comes into the picture.
Eating crickets
The objective of EvoCrick is to make insects – especially crickets – a permanent and sustainable part of the human diet. In this regard, "the project aims to improve some of the major technical and cultural limitations associated with the production of edible insects." Maider elaborates how, "the project will combine field and laboratory work to learn about the best rearing environmental conditions and diets, and the role played by the associated microbiomes, aiming to produce the highest quality and quantity of edible crickets in an industrial set up." 
A multidisciplinary problem
As the problem of making crickets into human food is not only biological, but also industrial and highly cultural, the project is multidisciplinary, and it will "combine animal microbiome genomics with experimental designs commonly used in evolutionary ecology and a variety of fieldwork techniques," Maider says. The project will start with a field component, where wild crickets will be collected in different locations across Europe. The data collected during this field work will "allow us to optimise the rearing conditions in the laboratory. By manipulating the temperature, humidity, food, and the microbiome of lab-reared crickets, we will learn whether we can mirror the conditions experienced by the best quality wild crickets populations to improve the yield and nutritional value of captive crickets." In addition to this, with the complex cultural limitations in mind, the project will also be "organising several outreach activities where the public can learn about the advantages of incorporating edible insects in our diets. Here the public will also be given the opportunity to taste different flavours of fried or roasted crickets and mealworms."
A sustainable option
EvoCrick is an exciting project with its aim at making food production more sustainable. This aim is based on the suggestion that "reducing the intake of meat (beef, lamb, etc.) and shifting our diets to become at least partly insect-based" is a way of helping to mitigate climate change while also producing enough food for the growing population. "This is because insects grow and reproduce fast which leads to high feed conversion efficiency, with a reduced environmental footprint and water use in comparison to livestock or some crops such as soy," Maider says. 
With the current state of the world, we at CEH are very proud to have projects with such high potential impact being funded and granted. We are as always looking forward to seeing where this research will take us in the future.
Contact:
Professor and Center Director Tom Gilbert