Globe Ethics Statement
At the Globe Institute and the GeoGenetics Centre (CGG), we are heavily involved in many steps of the research data lifecycle, including collection and processing of samples, and bioinformatic analysis. We, therefore, believe it is important to set up clear and open principles of ethical data collection and management, to which we aim to adhere as part of the research process. Our main aim in detailing these principles is to encourage transparency, data replicability and respect for the communities that are historically or culturally linked to the remains we work with.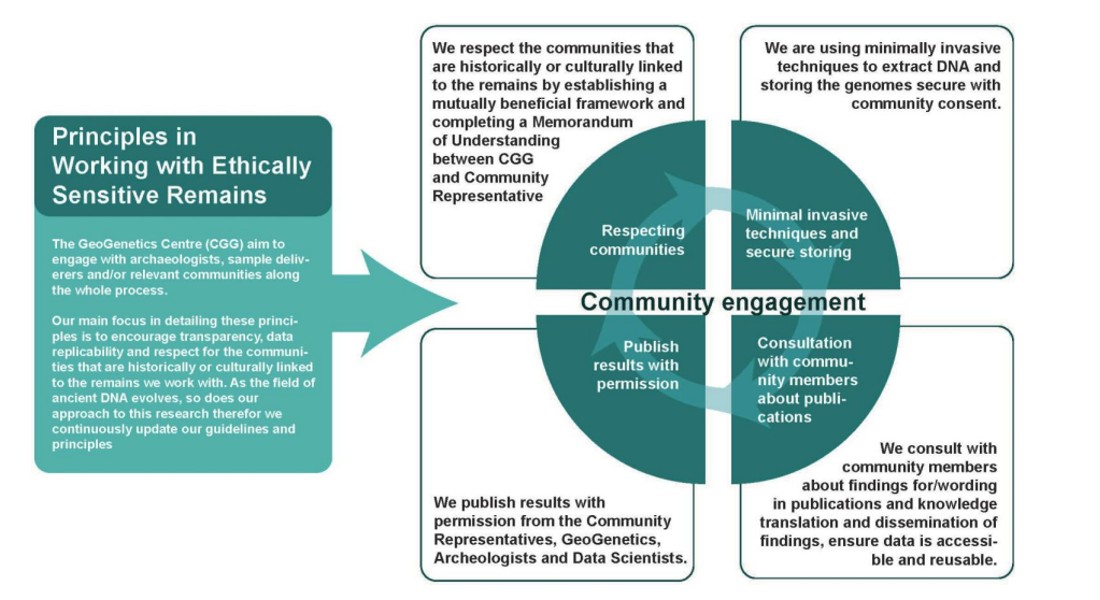 Below, we list our guiding principles for data collection and management in more detail.