GLOBE institute molecular biology labs
The GLOBE molecular biology labs are a core lab facility for the research groups at the institute. The facility is divided into a dedicated clean lab, exclusively designated for ancient biomolecules such as DNA and proteins, and a general molecular biology lab at separate locations.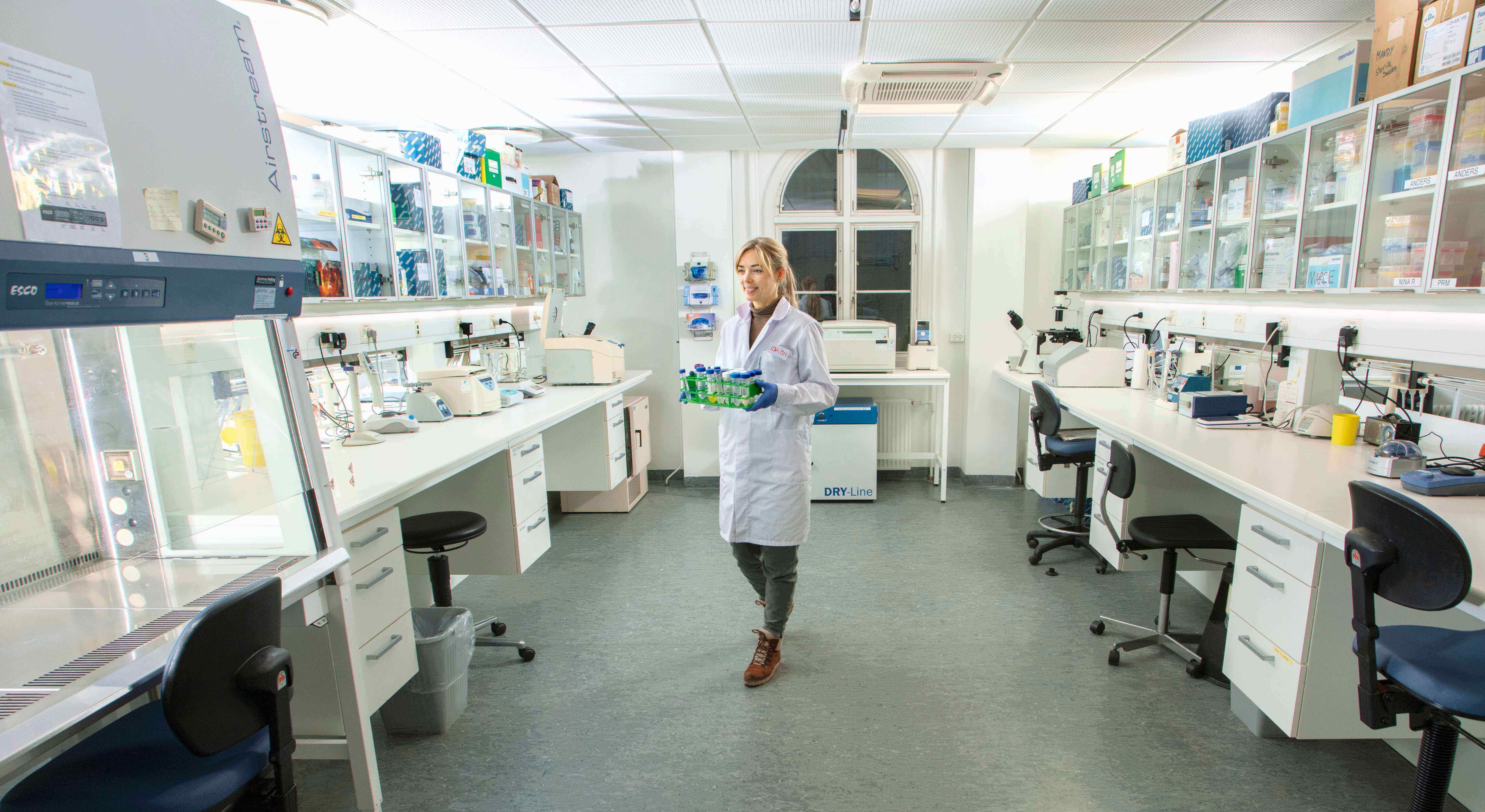 The molecular biology laboratory facilities at the GLOBE Institute consist of dedicated ancient biomolecule clean labs and a general molecular biology lab at separate locations. The clean labs are subdivided into human and non-human sections. The labs have positive pressure of filtered air, air-locks, UV-light etc., and all work is conducted in full-body suits protecting the lab products.

The non-ancient (contemporary DNA) lab comprise around 900 m 2  of lab space which is highly organized with dedicated rooms for proteomics and pre- and post-PCR areas for DNA workflows. Altogether the labs facilities are equipped with 20 laminar airflow hoods, multiple pipetting robots, DNA fragmentation-, real-time PCR- , capillary electrophoresis instruments, and other state of the art equipment for molecular biology.

The GLOBE Institute is also housing the GeoGenetics Sequencing Core  which offers sequencing services on Illumina platforms with a weekly sequencing capacity exceeding 18 PB. The "ancient" and "modern" lab-facilities are managed by Jesper Stenderup and Tina Blumensaadt Brand, respectively.