Adaptation, admixture and ancient DNA in the Racimo Group 
The Racimo Group use population genetic theory and ancient DNA to understand how adaptation and admixture occurred in the past.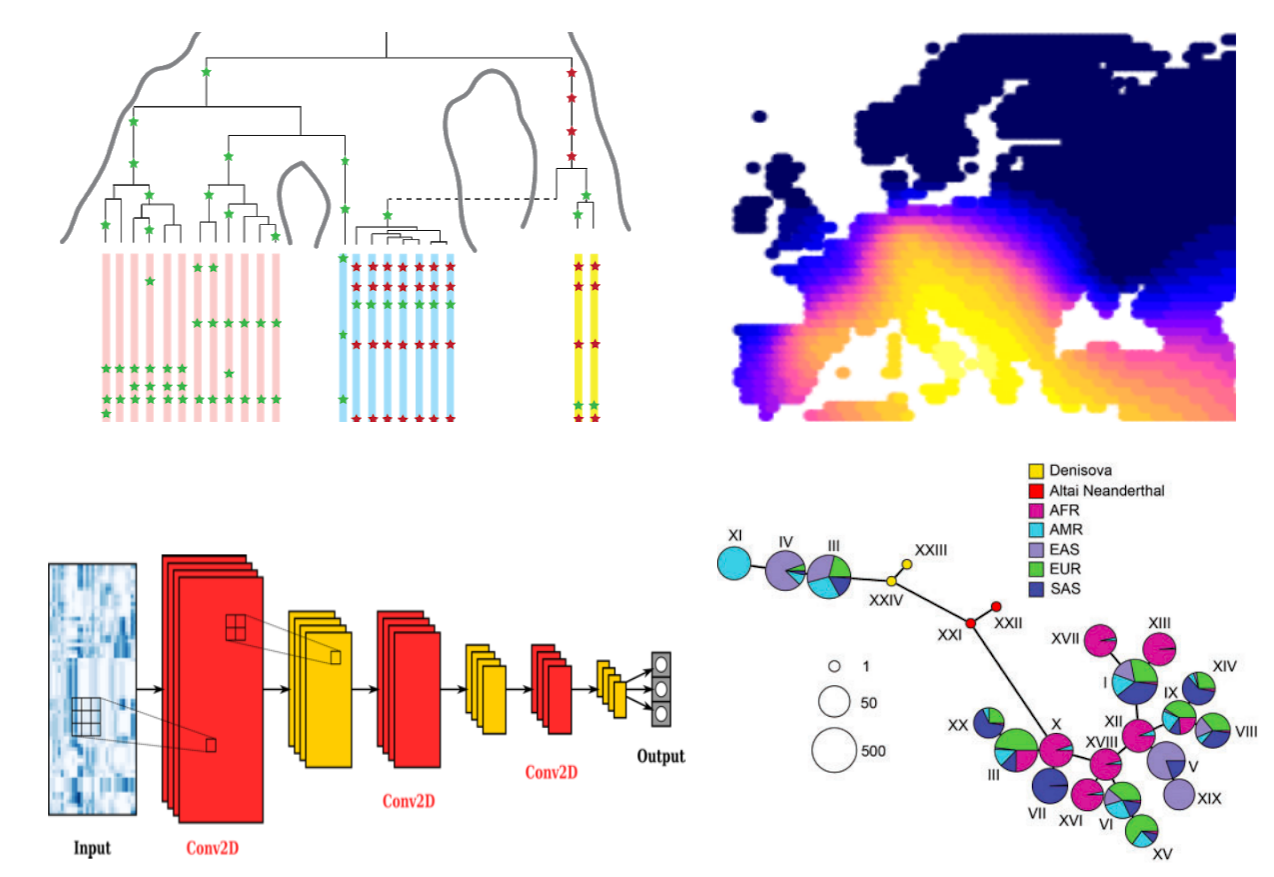 We are interested in understanding past evolutionary processes, with a particular focus on admixture and natural selection, using ancient and present-day genomes. For this, we use a combination of statistical theory, computer science, machine learning and evolutionary genetics. Our projects include developing tests to detect genetic patterns of ancient adaptation and interbreeding. Our projects also include creating methods to trace the evolution of phenotypes, and inferring spatiotemporal demographic processes by integrating genomic and archaeological information. We also work in collaboration with other paleogenomics groups to reconstruct the evolution of humans and other species over time.
Villum Young Investigator Award: