Ice-ocean interactions and ecosystem dynamics in the Arctic Marine Paleoecology Group
This cross-institutional research group (Globe-GEUS partnership) works at the intersection of Marine Ecology, Paleoceanography, and Paleogenetics to decipher long-term environmental changes in the Arctic region and their impacts on marine ecosystems, with focus on Greenland.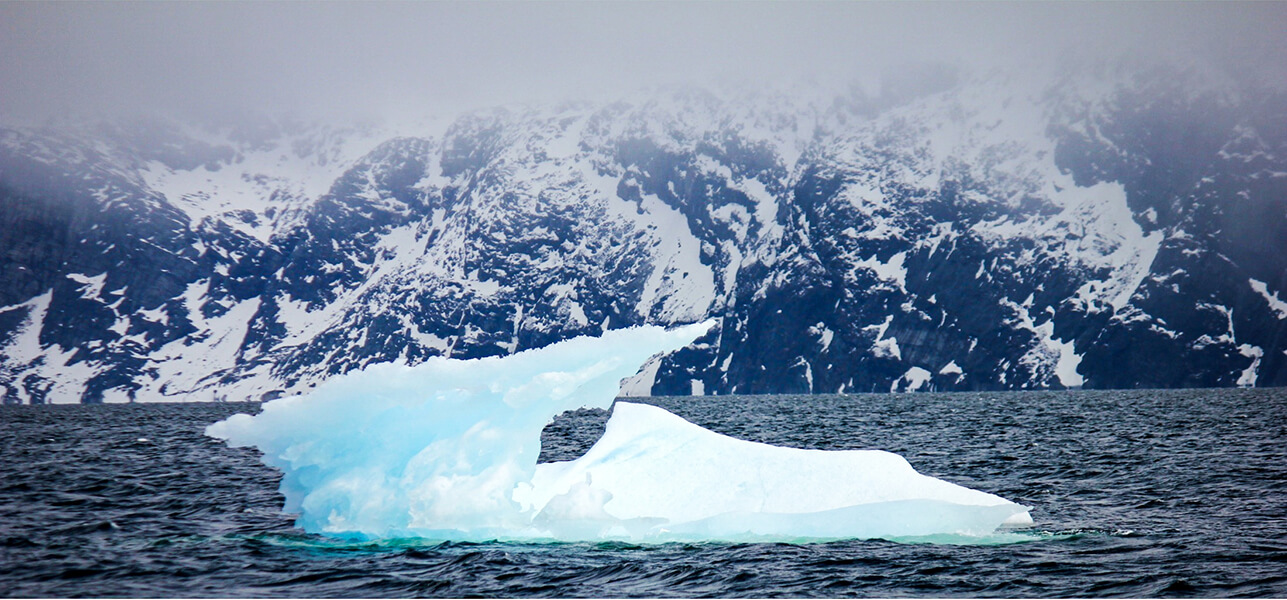 We discover, develop, and use proxy methods ranging from microfossils, biogeochemical tracers, and sedimentary ancient DNA (sedaDNA) applied to marine sediment records to reconstruct past environmental changes and their impacts. A primary focus of our research is characterizing long-term dynamics in the occurrence and diversity of marine protists (unicellular eukaryotes).
Global Climate Change is amplified in the Arctic, a region now warming nearly four times faster than the global average. The Greenland Ice Sheet is losing mass at an accelerating rate, glaciers are retreating onto land, and multiyear sea ice is expected to disappear within this century. As the cryosphere shrinks, ocean currents are changing, and marine species are either on the move, adapting or disappearing. Is the magnitude and rate of observed Arctic change unprecedented? How resilient are Arctic marine ecosystems to abrupt climate shifts? What can we learn from paleo-environmental records? Our ultimate goal is to provide long-term perspectives on Arctic change that can inform decision making on regional, national, and international levels.
Heikkila et al. 2022. Predicting the future of coastal marine ecosystems in the rapidly changing Arctic: the potential of palaeoenvironmental records. Anthropocene 37: 100319
Ribeiro et al. 2021. Vulnerability of the North Water ecosystem to climate change. Nature Communications 12: 4475
Limoges et al. 2020. Learning from the past: Impact of the Arctic Oscillation on sea ice and marine productivity off northwest Greenland over the last 9000 years. Global Change Biology 26 (12): 6767–6786
Independent Research Fund Denmark, The VILLUM Foundation, The Carlsberg Foundation, European Commission, Danish Center for Marine Research (DCH)
Functional ecosystem changes in the marine Arctic: unraveling climate-biota interactions by hybridization capture of sedimentary ancient DNA