Reconstructing past environments using ancient environmental DNA (eDNA) in the Paleo Environmental Genomics Group
The Paleo Environmental Genomics Group (PEGG) focus is to use shotgun sequenced ancient DNA and DNA metabarcoding. The aim is to reconstruct past environments in order to address scientific questions concerning the interaction between past humans – environments – climatic changes and their effect on species distribution, speciation, evolution, population structure and community compositions.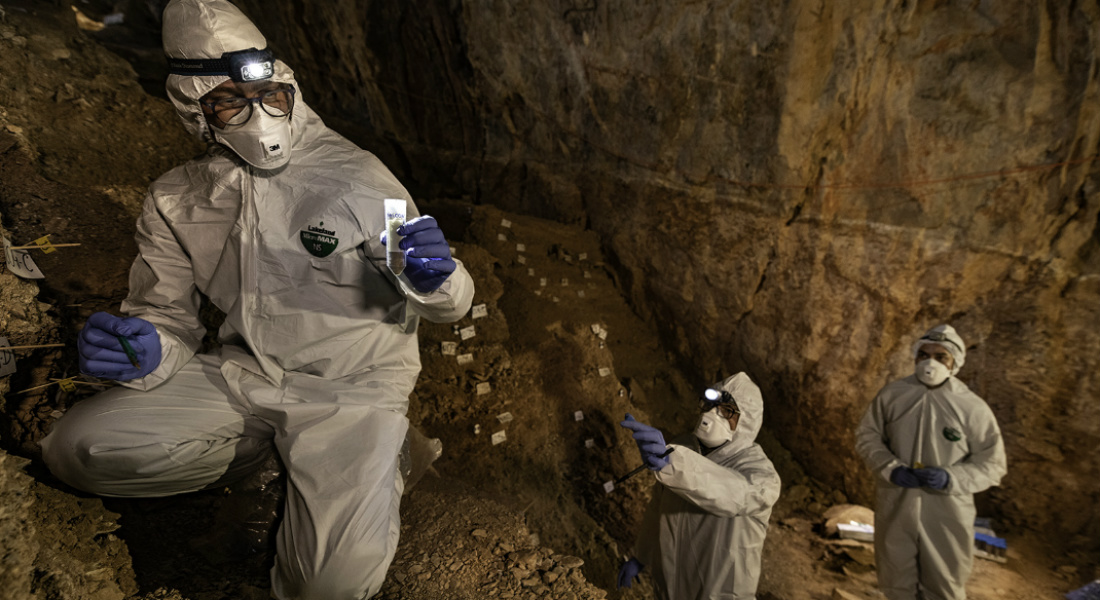 We operate across a range of research fields including geology, archaeology, biology and geography where we extract and analyse ancient DNA data to answer questions about the past. The different projects currently cover 5 different continents, Africa, North America, South America, Europe and Asia, and includes reconstruction of past environments, speciation, and human activities.
"Being part of developing this new methodology – it is important to constantly explore and evolve the boundaries of the method – while still addressing important scientific question. We are therefore constantly working on improving and expanding its possibilities in both the laboratory and computational", says Mikkel W. Pedersen, group leader.
Pedersen et al. 2021. Environmental genomics of Late Pleistocene black bears and giant short-faced bears. Current Biology Vol. 31, Issue 12, Pages 2728-2736.e8. 
Pedersen et al. 2021. Ancient human genomes and environmental DNA from the cement attaching 2,000 year-old head lice nits. Molecular Biology and Evolution, msab351. 
Wang, Y. Pedersen, M. et al. 2021 Late Quaternary dynamics of Arctic biota from ancient environmental genomics. Nature 600, pages 86-92. 
Parducci, L. .... Pedersen, M.W. 2017. Ancient plant DNA in lake sediments. New Phytologist.
Pedersen et al. 2016. Postglacial viability and colonization in North America's ice-free corridor. Nature 537, pages 45–49.
Full list of publications by Mikkel Winther Pedersen. 
Swiss National Science Foundation:

Carlsberg Foundation:
European Research Council: