Korneliussen group
Statistical methods and programs for high throughput sequencing data in the Korneliussen group
In the Korneliussen group we develop and implement state of the art methods and programs for analyses of genomic data, especially methods for taking into account the uncertainty of low-coverage and ancient DNA from high throughput sequencing data.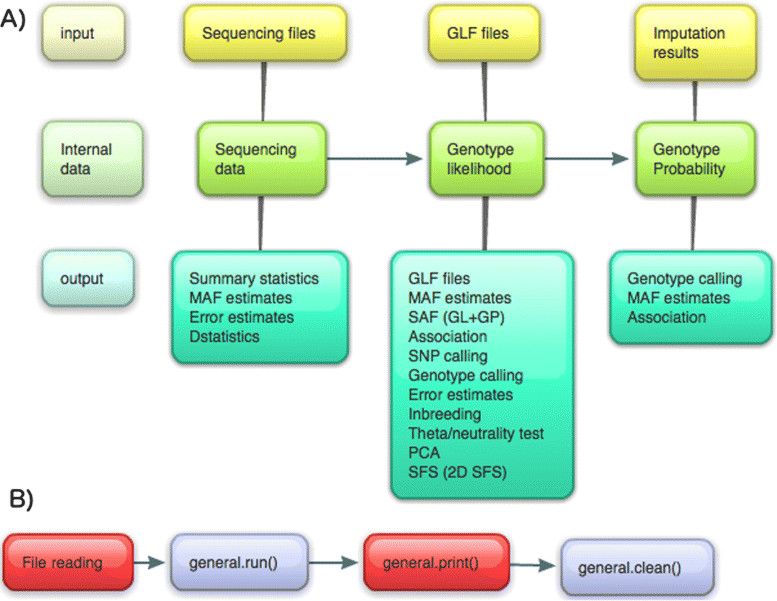 The advances within biotechnology have over the last decade revolutionized entire research fields and have given researchers the possibility of not just answering existing questions, but has pushed the limit for what kind of questions that can be asked. In the Korneliussen group we are on the interface between different fields in order to develop and implement methods for the analyses of high throughput sequencing data. The questions that we seek to answer are biological by nature, but we need mathematics and statistics in order to formulate and computer science in order to implement and execute the projects. The Korneliussen group is embedded within the Centre for GeoGenetics at the GLOBE Institute which also hosts the National High-throughput DNA Sequencing Centre and thousands of ancient genomes are being sequenced.
In the Korneliussen group we seek to analyse and mine this data through the development of new methods in the form of easy accessible programs that will enable other researchers that are not necessarily experts in computer science and statistics to obtain answers to biological questions that they could otherwise not achieve. We are interested in methods relevant in different fields, such as population genetics, selection, demography and admixture. But also methods within medical genetics such as association studies and IBD mapping. Most of these methods are state of the art in the sense that they are not relying on data with known (called) genotypes, but are utilizing the full information of the data by integrating over the uncertainty. On the other end of the spectrum we are also developing many smaller bioinformatical tools such as estimation of library complexity and duplication levels for ancient DNA together with methods for accessing and analysing environmental DNA and metagenomic datasets.
The Carlsberg Foundation Young Researcher Fellowship